WoodCream Fan Deluxe Mini
---
WoodCream Fan Deluxe Mini - Grey Collection is backordered and will ship as soon as it is back in stock.
Couldn't load pickup availability
Free Ground Shipping to the Contiguous U.S. on orders > $49

Most orders placed by 12pm CST ship same day
The WoodCream Fan Deluxe Mini color fans show the WoodCream colors from the corresponding WoodCream Color Collection.

Note: On the Grey Collection color fan, one side is treated without WoodCream Softener and one side is treated with a 1:1 ratio WoodCream Softner and WoodCream.

*Please note these wood fan decks are only representative 1 layer on Pine. If you are using any other species or preparation then the fan deck will not be representative of the final aesthetic and we would recommend you create a sample to see the actual color result using your species and process.
Payment & Security
Payment methods
Your payment information is processed securely. We do not store credit card details nor have access to your credit card information.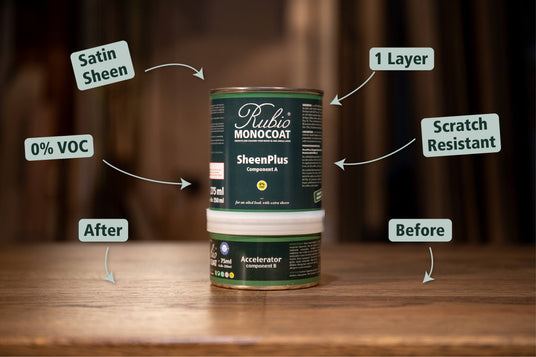 For an oiled look with extra sheen
NEW: SheenPlus
SheenPlus is a 0% VOC sheen enhancer that provides a durable satin look to wooden surfaces that have been finished with Oil Plus 2C wood finish.